4 days to Christmas?!
I secretly love all the holiday chaos, mostly because it brings everyone together for some much needed time off.  However with the mayhem it becomes more and more difficult to find balance in our lives, especially when it comes to those pH levels.  Sugar and carbohydrate overload means slow digestion and exhausted people.  What we decide to eat and how much we exercise are especially important over the festive season, so let's keep our eyes open to veggies and whole ingredients that will help counterbalance some of those treats.
This year I have over committed myself by working extra hours leading up to the big day, leaving very little time for self care.  For me its really important to step back and remind myself that I'm not taking the time necessary to look after my health.  Today I am spending an hour before work on a long run in the brisk air, hoping this effort will reintroduce some balance into these last few work days.
I am also leaning on fellow bloggers to provide you guys with great holiday recipe ideas as they flood my inbox.  My time for creativity has been very limited, BUT I have baking and cooking hours scheduled in the good ol iCal for next week.  Really looking forward to trying some of these goodies!! Friends are you ready to bake?
Holiday Recipe Links!!
Peggy K and Vega have given us an early gift with their vegan holiday healthy recipe book. There's stuffing, gingerbread pudding and healthy apple cider.  Take a look at this link and download the printable version to use in your kitchen.
The Healthful Pursuit has published a few different holiday ideas this week ~ the most intriguing being Chai Spiced Roasted Almonds (cause I love all things chai).
Green Kitchen Stories put together a vegan & gluten-free Christmas menu, one that will challenge any skeptics on the tastiness of healthy holiday dining. Roasted vegetables, fresh kale salad, falafels and a pomegranate/cashew cake. Check out this post if only for the beautiful photos.
Elana's Pantry created a recipe for vegan eggnog, which is a great solution to my fear of missing out on holiday novelties ~ and not to mention its dairy-free, egg-free and gluten-free! YUM.
Julie Cove from the Alkaline Sisters posted a fabulous recipe this week~ check out those ingredients! Goji berries, cocoa, ginger, almonds and dates mmmmm. Bring on the raw fudge.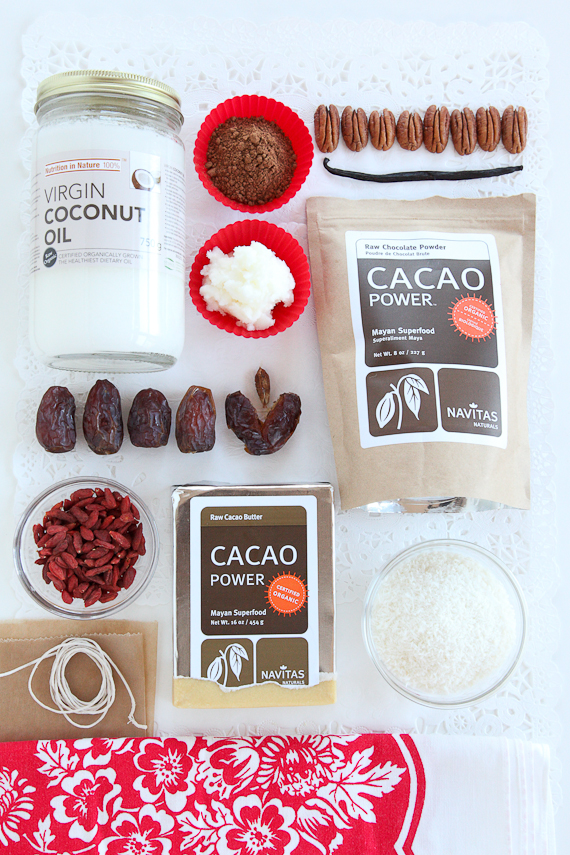 And lastly just to throw in a little greens – my good friend linked me up with this site last week – called Salad Pride and they post a new salad related recipe each and every day.  This week there is a holiday one with brussel sprouts, potatoes and greens AND another with lentils and parsnips (my fav). A great way to introduce some balance into your festive meals!
I have noticed more and more people experimenting with vegan baking.  Similar to most things in life there is room for successes and failures, however I find that once you start using simple natural ingredients you will notice a tastier product that leaves you feeling more than satisfied.
Natural sugars can be over consumed, so keep your diet wealthy in green vegetables in order for your pH balance to correct itself.  For example, this week I juiced a little extra to make up for chocolate treats at work.  Of course the holidays are a time for exceptions here and there so keep things in moderation and be kind to yourself.
Looking forward to laughter, snuggles and catch up conversations as I spend time with all those special people returning from cities around the globe.
Happy holidays to family, friends and readers!
Love,
~B